Name:
Wood Release: Nativity of a World of Trees
Rank:
A/S
Jutsu Type:
Ninjutsu
Element:
Wood
Duration/Cooldown:
Trees last until destroyed while the ability to control the trees lasts for up to 6 posts/3 post cooldown before the jutsu can be used again.
Range:
30 meters/65 meters. Trees can grow up to 55 meters tall and 25 meters wide
Appearance: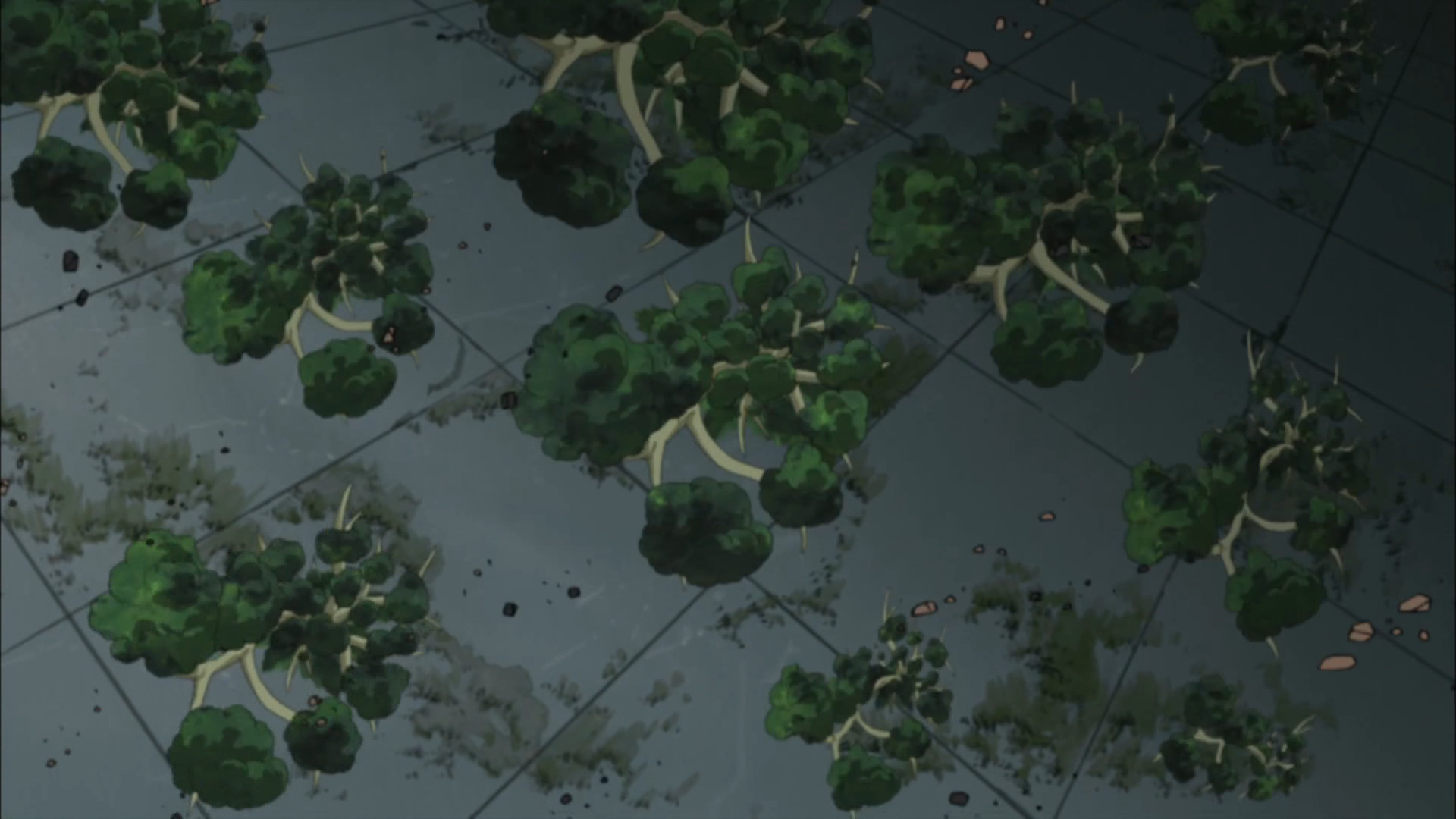 What it does:
After performing the Snake hand seal,  the user can create and control a forest, described by them, up to 30 meters around them. While using this jutsu the user must maintain the snake hand seal the entire time, which stops the user from performing any other jutsu or wielding any weapons while using this jutsu. If the snake hand sign is broken the user loses control of the jutsu and automatically enters the three post cool down time until they can re-initiate the jutsu again.
How Manipulation works:
-The trees and their extensions, such as branches and roots, have a health stat of Jutsu rank
-The speed at which trees grow and can move at is jutsu rank
-The branches and roots may have sharp ends or edges. If they do, their sharpness is jutsu rank
-The user may only manipulate trees which they create and not natural wood sources
Restrictions on tree growth:
-Cannot grow trees on a living creature
-Cannot grow on any weapons, clothing/armor or any item possessed by a character (The user or otherwise). In a nutshell trees can only be grown from the ground or an extension of the ground, buildings and walls included, so long as it does not violate the above restrictions.
-Only trees and their various parts can be created with this jutsu.
Other wood release techniques may be channeled through this jutsu.
Wood release has a unique ability to absorb chakra. This jutsu will absorb 1 B rank from any target in contact with any part of this technique per post they are in contact as long as the user is still manipulating the wood.
Wordcount to learn:
3,000/4,000
Bonus Requirements:
(add if it is meant for a specific character here)
Backstory: