Bloodline Name:
Tenseigan
Originating Clan: Otsutsuki
Appearance: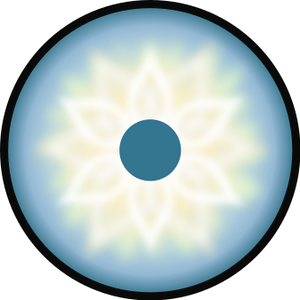 History: For a thousand years, the descendants of Hamura Ōtsutsuki sealed their eyes within the
Tenseigan
altar, a giant orb accumulating tremendous power. If they determined that mankind were using their chakra for evil after a millennium, they would unleash that power upon them.
Due to the sealing away of their eyes within this clan, Toneri was born without eyes. As the last survivor of the Ōtsutsuki clan, he concluded that mankind did in fact use chakra for evil purposes and he's determined to fulfil his clan's thousand year vow and destroy humanity by dropping the moon on the Earth. However, Toneri did not have any eyes since birth and decided to steal Hanabi Hyūga's Byakugan by kidnapping the heiress. After taking her eyes and combining the power of countless generations of sealed Byakugan that were sacrificed by the Ōtsutsuki clan, he awakens the
Tenseigan
.
What it does:


All of the powers and abilities of the Byakugan


Allows the wielder while in the Tenseigan Chakra Mode, to use All five elements


Allows Shinra Tensei and Bansho Tenin
   

Spoiler:



Allows Truth Seeking Balls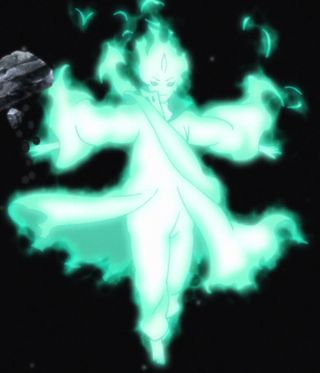 The Chakra Cloak:
The first is the Chakra Cloak that the
Tenseigan
user gains when learning to wield the eyes.  The chakra cloak gives the user a heightened Chakra, speed and health.  Each are increased by 200. The chakra cloak can be activated and deactivated at the users reaction time, however the activation of the cloak only increases the users CP once per topic.
To Learn the Cloak, 6000 words with
Tenseigan
On Top of the CP required to activate an ability the
Tenseigan
is mentally exausting just like other Doujutsu.  The
Tenseigan
requires no activation CP cost but it does require an upkeep of 75 CP a post.
Requirements: Must Have Otsutsuki clan DNA.  must have transplanted and have a working pair of Byakugan to awaken.  To awaken the eyes it requires a 1000 word post.