Name:
Parasitic Giant Insect- Bug Bite
Rank:
S
Jutsu Type:
Ninjutsu
Element:
N/A
Duration/Cooldown:
Explained below/6 posts
Range:
100 meters
Base Power:
S
Base Speed:
S
Appearance: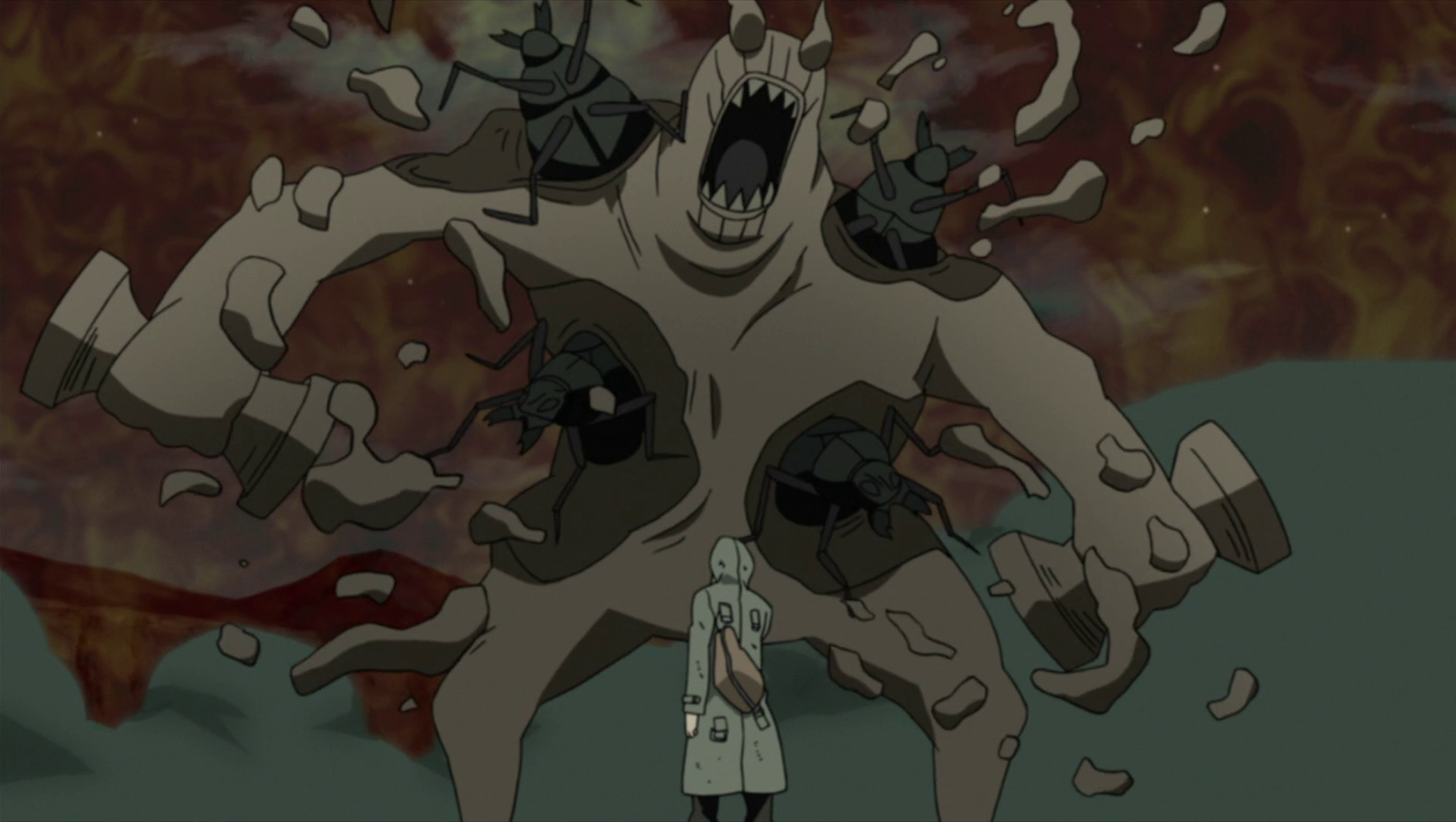 What it does:
Following an Aburame clan member placing a number of kidaichū onto the skin of an enemy, these insects immediately burrow into the victim's body and begin to devour its flesh and chakra. This process causes the insects to grow rapidly in size, until the host body is completely eaten away from the inside out.
After the Aburame has successfully managed to get up to 4 of their kidaichu on the body of a target, the insects will burrow into the body of any target who's health is less than S rank. The insects burrow at 100 speed and will completely burrow inside the target after 1 post. Once inside the target's body, the kidaichu will begin eating their flesh and chakra, draining 1/2 a rank in chakra per insect inside the target's body per post. After being inside of the target's body for 3 posts, the kidaichu will immediately grow to to 4 meters long and 2 meters wide, literally tearing apart the target from the inside out.
Wordcount to learn:
4,000
Chakra Cost:
1 S rank
Bonus Requirements:
Aburame Clan. Must have Kidaichu insect.
Backstory:
______________________________________________________
Shinmaru's Stats