Name:
Spider Web Flower
Rank:
C
Jutsu Type:
Ninjutsu
Element:
N/A
Duration/Cooldown:
3 posts/4 posts
Range:
15 meters
Appearance: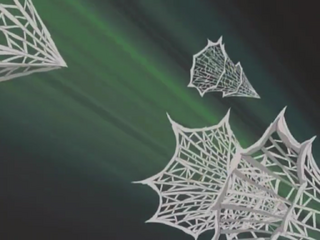 What it does:
A special adhesive net released from Kidōmaru's mouth. These nets, created with chakra, stick to their prey and do not let go. The nets themselves are very small, but can be created in a split second, so raising the rate of capture by spitting out several in a row is possible, making it also useful against multiple enemies. Anyone caught by the two-layered nets are plastered to the object behind them.
The dimensions shoot out in 1 meter across 1 meter deep cone shapes.
chakra capacity rank - C
resistance rank of strength - B
Chakra cost per post - None. The web is formed with the chakra inside it. Once this chakra is placed there by the user they are no longer attached to the web.
Wordcount to learn:
1000
Bonus Requirements:
Nayk Clan
(add if it is meant for a specific character here)
Backstory: