Name:
Kamatari
Contract Race:
Weasel
Rank:
S-Rank

Appearance: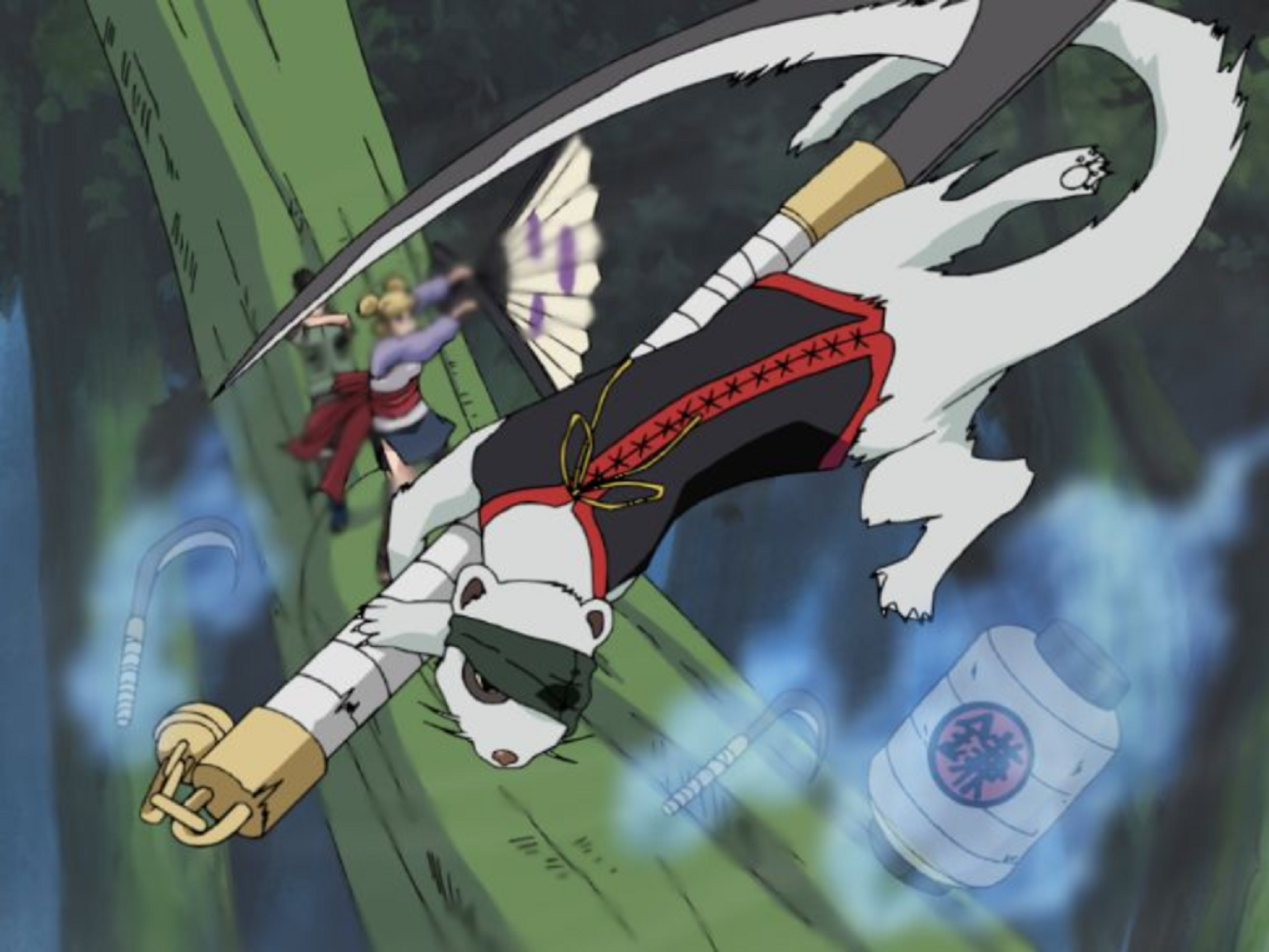 Strength:
A
Locomotive Speed:
S
Reaction Speed:
S
Health:
A
Thought Speed:
A
Jutsu Knowledge:
A
Will Power:
B
Mental Sharpness:
B
Chakra Capacity:
S
Sealing and Space/Time:
A
Medical and Physical Enhancements:
A
Ninjutsu and Kinjutsu:
S
Poisons and Puppetry:
A
Special Abilities:
Quick Summoning Blade Dance: Kamatari can be summoned just by rubbing Some of your blood on Temari's Fan and waving it. No hand signs required. You still have to pay his summoning cost.
Wind Weasel Technique: Kamatari can only be summoned at the start of a
Sickle Wind Weasel Technique
, and can only stay summoned while the move is active.
Sickle Weasel: Kamatari sails on top of a Large Kama, and has two smaller versions floating around him. These sickles can be freely manipulated at a cost of A each turn. Sharpness S, Health S.
Swift as the Wind: While inside the wind weasel technique, Kamatari moves VERY quickly, and is invisible to anyone who's reaction speed is below S.
Lantern: Kamatari is also summoned with a Lantern. The light from the lantern allows him to see through enviormental hazards. Smoke screens, haze, dust kicked up from the Sickle Weasel Technique, etc...
Passive Abilities:
He can glide on wind techniques
Because he can glide on wind techniques he isn't harmed while sailing inside, or along with them.

Bonus Requirements:
Have Temari's Fan
______________________________________________________