Name:
Boiling Blades
Rank:
A
Jutsu Type:
Nin/Fuin
Element:
Boil
Duration/Cooldown:
5/3
Range:
2 Meters
Appearance: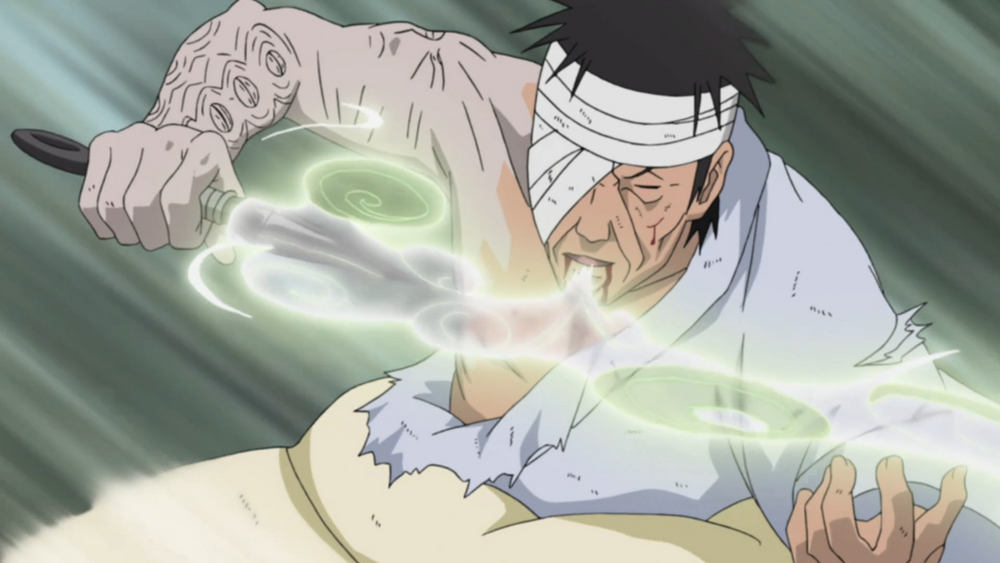 What it does:
The User Breaths Boil Release Chakra onto an item melting a special seal onto the item. This Seal once in place begins producing a sharp and caustic cloud of Mist around the item, enhancing its combat abilities.
The Cloud will add two meters to the length of a blade, or if placed on a shuriken two meters to it's diameter.
The Cloud has a sharpness equal to the weapon it's placed on, and anything that comes into contact with the cloud looses a rank in health for the remainder of the thread. If it has sharpness it also looses a ranking in that.
The weapon the seal is placed on looses a Ranking in health from the placement of the seal, but afterwards is unaffected by boil techniques.
Wordcount to learn:
3000
Bonus Requirements:
Must Know: Mist Sheath
Backstory:
A definite upgrade over the vacuum blade. If a little barbaric.